Come and meet us at Eurosatory
from 13 to 17 June 2022 at stand n°C230 hall 5B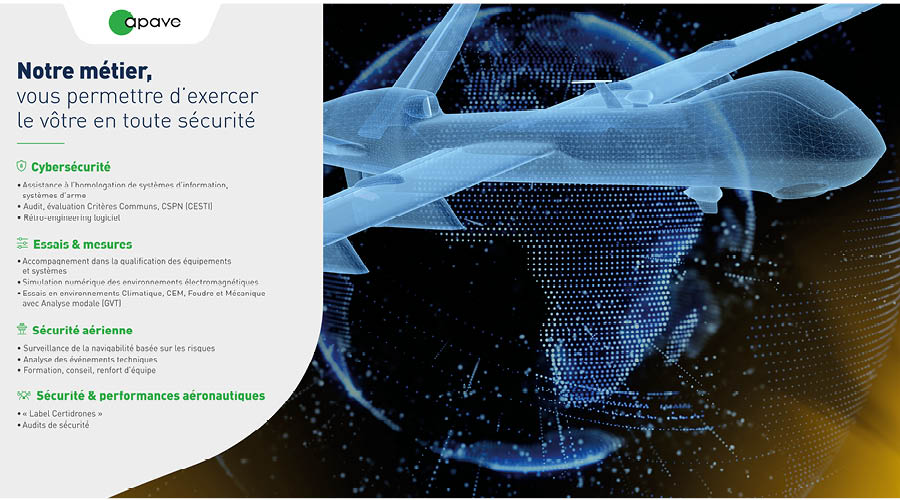 Contact us to get your free & nominative invitation! Sopemea, Oppida, Osac, and Apave Aeroservices will offer thematic presentations and highlights around convivial cocktails throughout the week. This is your opportunity to meet your contacts from the Apave group and to enjoy a moment of networking with decision-makers from the defence sector.
Our sales department is at your disposal: commercial@sopemea.fr
The Apave group and its subsidiaries offer
to the defence sector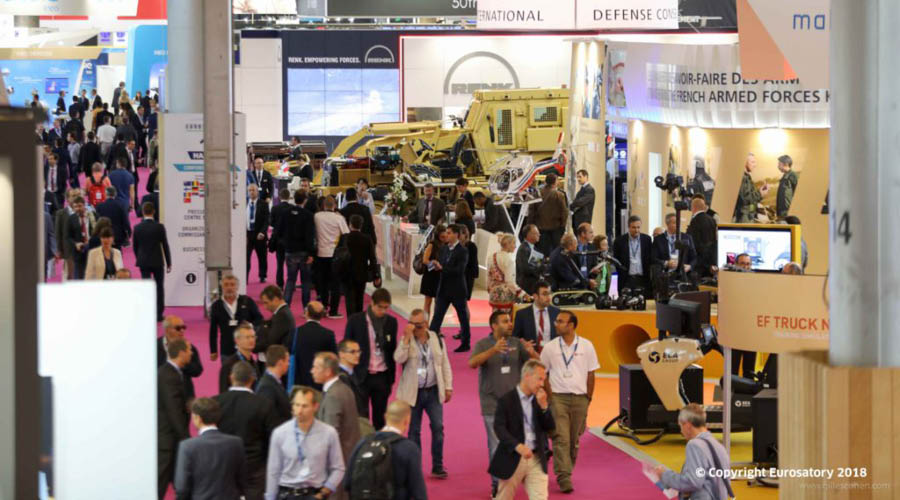 Qualify vehicles, on-board equipment and systems and sub-systems by vibration, climatic and EMC (electromagnetic compatibility) tests, by calculation or by digital simulation (Sopemea)
Ensuring air safety, airworthiness and operation for manufacturers and operators (Osac)
Analyse technical events, advise, train and reinforce their teams (Apave Aéroservice)
Protect their computer data (Oppida)
Visit us

Come and discover our services at Eurosatory 2022
Sopemea, a subsidiary specialising in
Tests and Measurements
Sopemea is able to test equipment and aircraft thanks to several services under COFRAC accreditation:
Definition of qualification plans
Environmental testing of equipment ranging from electronic components and sub-systems to complete systems (mechanical, climatic, EMC, lightning)
GVT and on-board measurements
Numerical simulation of aircraft EMC
A complete offer of support
in the Defence sector
OSAC, a notified body and subsidiary of the Apave Group, is authorised by French ministerial decree to carry out technical inspections in civil aviation. OSAC issues, monitors, suspends or withdraws approvals for production, maintenance and maintenance training organisations, aircraft airworthiness documents and aircraft mechanics' licences. OSAC offers its services to meet the needs of foreign customers.

Apave Aeroservices meets the specific consulting, expertise and training needs of the aeronautical industry and aeronautical authorities in the field of safety, maintenance, airworthiness and aircraft operation. Its expertise extends to the preparation and constitution of certification files.

This global support offer enables our clients to obtain EASA certification for their aircraft.


In the defence sector, Oppida has been carrying out audit and consultancy assignments for the main players in national defence for many years. Oppida also assists you in the homologation of information systems and weapons systems.
Oppida has carried out, among other things
System approvals
Risk analysis
Assistance in drafting technical security documents
Technical audits: configuration, architecture, etc.