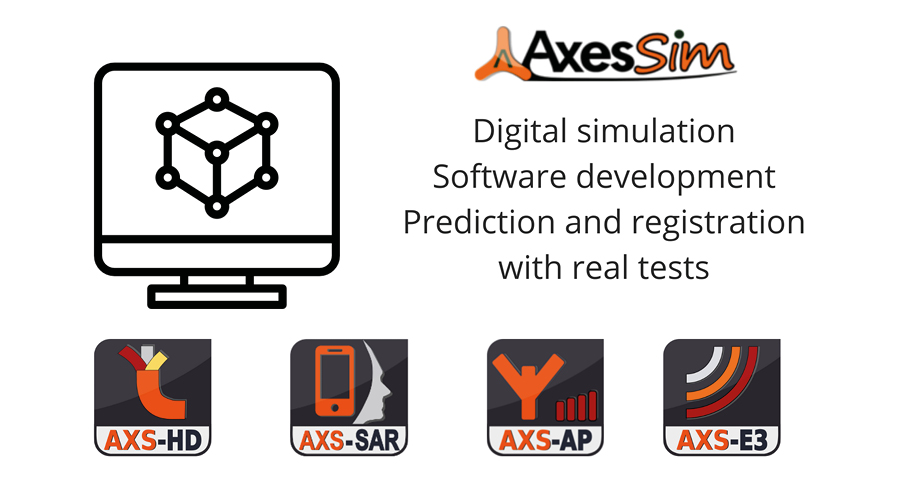 Sopemea, a subsidiary of the Apave group, specializing in engineering and environmental testing, will be exhibiting at the WNE show in Paris from November 30th to December 2nd.Our experts will lead a workshop on Wednesday 1 December at 10:30.

Sopemea helps you build your qualification strategy and carries out your test campaigns.

Since the association of Sopemea and AxesSim in May 2021, our calculation teams offer modeling and its recalibration with physical tests as well as the development of numerical simulation software.

In 2022, Sopemea will provide you with a triaxial table for your mechanical tests in order to better meet the constraints of the calendar programs and the new French and international standards.
Find out more
On our presence at WNE with Apave
Our nuclear expertise
in all phases of your projects
Support to :

Define your qualification strategy according to RCC-E - RCC-M - ASME - IEC 60780 & 980
Write test specifications, IEEE 323 Standard - IEEE 344 Standard, EN 60068-3-3
Carry out mechanical and EMC numerical simulations
Manage and perform your tests
Write qualification summary notes
Specific services:

Numerical simulations, mechanical and EMC environments
Electrical tests (dielectric, insulation resistance, etc.)
Tests at the limits of functional use
Behaviour tests over time in accordance with IEC 60068 standards: thermal ageing, heat, cold, humidity, temperature variations, salt spray, vibrations
EMC tests (IEC 61000-4-2, 61000-4-3, 61000-4-4 and 61000-4-12)
Accidental conditions tests: earthquakes, reference accident (ADR) Irradiation tests
On-site measurements
An active member of GIFEN and the Nuclear Valley competitiveness cluster. Sopemea also carries out all the tests corresponding to the following qualification families:
K1 (equipment installed inside the containment)
K2
K3 (equipment located outside the containment)
K3 Ad
and GA (Severe Accidents)
Apave and Sopemea cover
the complete cycle of nuclear installations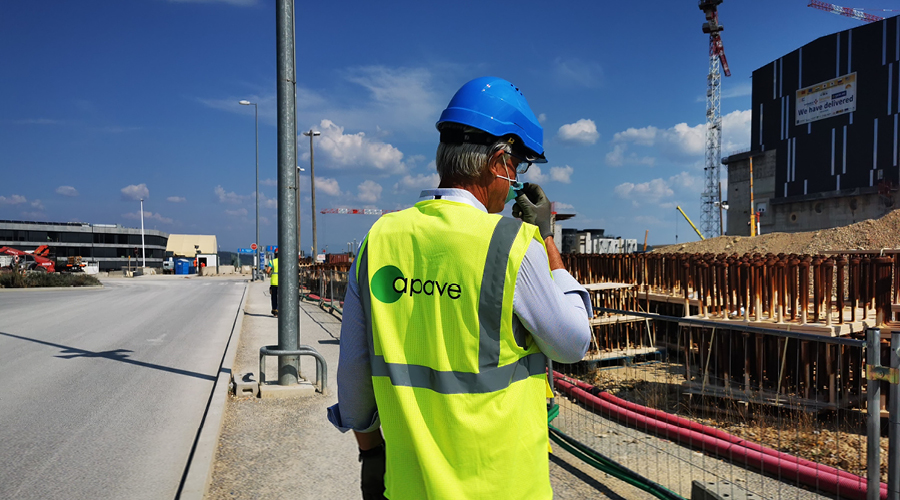 As a member of the Apave Group, Sopemea is able to cover the majority of measurement, testing, and control services for suppliers, subcontractors, and players in the energy and nuclear sector.
Apave supports companies and local authorities in their efforts to control their technical, human and environmental risks, through a complete range of services:
Inspection and technical support
Building and civil engineering
Laboratories - tests and measurements
Certification and QSSE management consulting


All aim to increase the safety of people and property, protect the environment and optimize the performance of organizations.
Apave also offers technical and regulatory experience in the application of codes and standards (ESPN, RCC, ASME, GOST, etc.) and sites (CNPE, ITER, Jules Horowitz reactor, megajoule laser, EPR Flamanville 3).
Apave quality accompanies you internationally: England, Finland, Japan, China, South Korea, India, Russia.
Find out more about Apave's offers:
Discover
Apave's nuclear offers
and the know-how of our teams
Find out about the expertise developed on
the ITER site
Practical information :
Details and registration on
the World Nuclear Exhibition website
Free registration with the code EXH876972
Dates & times :
30 November: 9:00 am - 7:00 pm
1 December: 9:00 - 18:00
2 December: 9:00 am - 6:00 pm
Address :
Paris Nord Villepinte - Hall 7
ZAC Paris Nord 2, 93420 Villepinte