This offer allows us to propose global services to industrialists equipped with test facilities. The objective is to improve the availability rate of the testing means by a maintenance adapted to their use.

We are therefore pleased to announce that the French Accreditation Committee has just given a favorable opinion to Sopemea maintenance concerning the realisation of characterisations under COFRAC accreditation (cold/hot/humidity, according to the FD X 15-140 standard) on our customers' thermostatic and climatic chambers.

Therefore, Sopemea's maintenance department can now offer this new service on its customers' sites, in parallel with the preventive/curative maintenance already performed for many years.
Our COFRAC
scope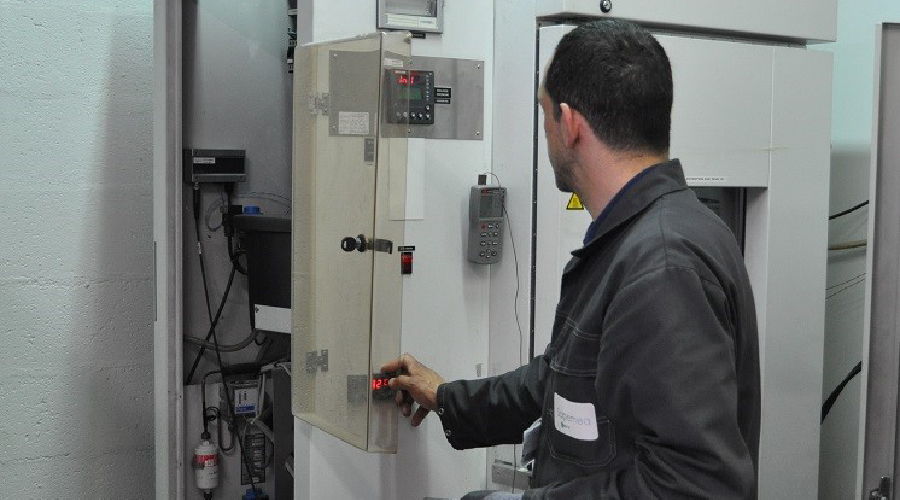 But we remind you that our maintenance department is also able to perform the following services:
Preventive maintenance
Corrective maintenance
Sale of spare parts
Acceptance of test equipment and performance measurement
Turnkey transfer/removal of your test equipment
Verification of control consoles and vibration equipment under COFRAC accreditation
Renovation of installations (treatment of obsolescence, specific wiring, etc.)
And our skills also extend to ACUTRONIC position and motion simulators, of which Sopemea is a partner, for commissioning, maintenance under warranty and preventive/curative maintenance.

Finally, for more information, you can contact Mr. Stéphane FERRUCCI, maintenance sales manager within Sopemea.