Group Organisation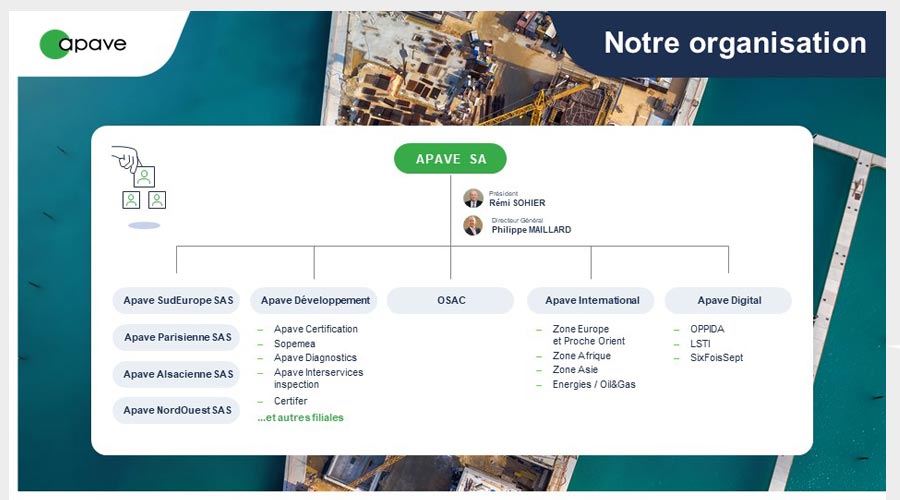 The Apave Group is structured around 3 operational divisions (France, International, Specialised entities) and 9 cross-company support functions.
Governance
The Apave Group's governance is structured around a Board of Directors and an Executive Committee.
Board of Directors
The Board of Directors determines the direction of the Group's activities and oversees their implementation, with the support of various committees:
Strategic Committee
Appointments / Remuneration Committee
Audit and Risk Committee
Ethics Committee / CSR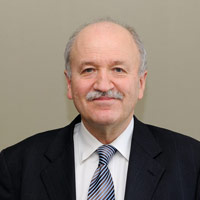 Rémi sohier
Chairman
Executive Committee
Under the responsibility of the CEO, the Executive Committee is the Apave Group's management body. As such, it implements the strategic orientations determined by the Board of Directors and ensures the operational management of the Group.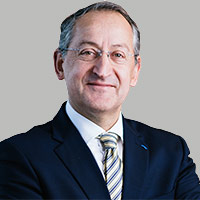 PHILIPPE MAILLARD
CEO
Apave Group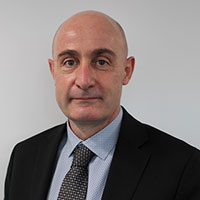 BRUNO GSTACH
Managing Director
- Apave Parisienne
- Apave Alsace
- Apave Développement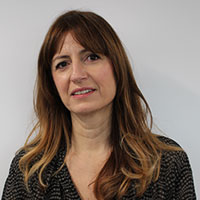 CATHERINE NOAILLY
Managing Director
- Apave Sudeurope
- Apave Nordouest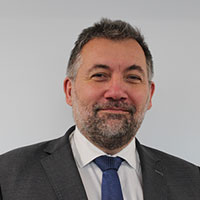 ERIC SIMON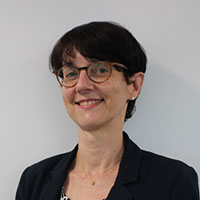 Emmanuelle Brunet
Director of
Communication and Strategy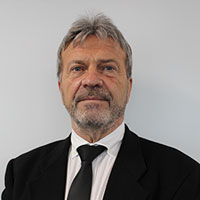 GERARD CRET
Human Resources Director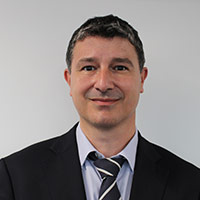 LAURENT KADOUR
Sales and Marketing
Director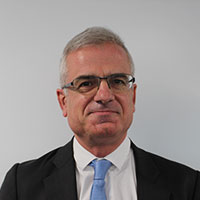 PAUL NEEL
Chief Financial Officer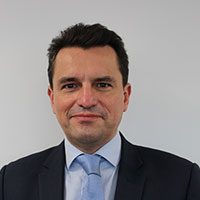 FABRICE PENOT
Secretary General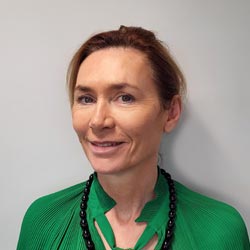 Fabienne PECHEUL
Group Human Resources Director