Kinéis has launched the production of 25 nanosatellites with its partner Hemeria, in order to provide easy access to satellite data. In the era of NewSpace and IoT (Internet of Things), CNES (Centre National d'Etudes Spatiales) and CLS (Collecte, Localisation, Satellites) have decided to extend, with Kinéis, the Argos technology to the whole IoT market. Kinéis is convinced that opening up access to useful satellite data will simplify and multiply the uses of connected objects (IoT) for professionals and individuals.
In order to test the satellite to the disturbances that can be generated by the vehicle during launch (which is very difficult to simulate), a full-scale model was tested in the Sopemea test centre in Toulouse. As these nanosatellites have extremely sensitive receivers, these tests are all the more important.
First campaign
on a satellite model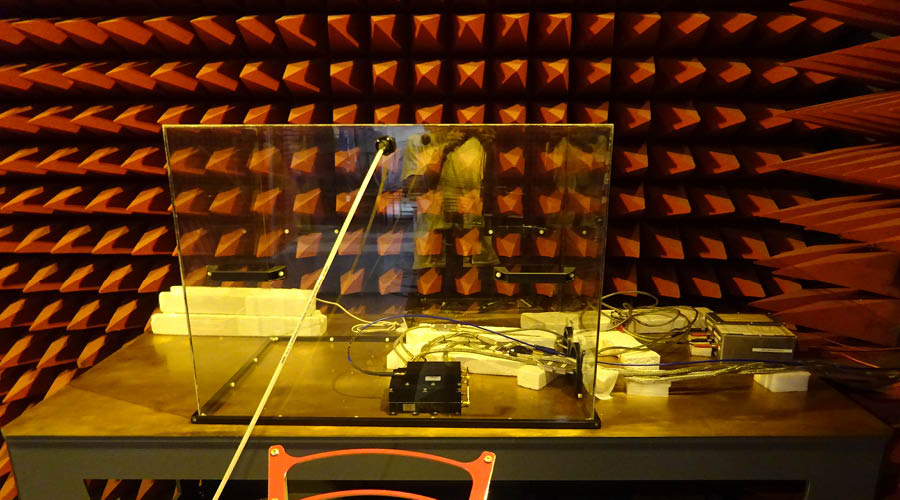 At the beginning of 2022, Sopemea carried out emission measurements on an exploded satellite called "Flatsat". The tests focused mainly on the conducted aspects of EMC.
During this campaign, Sopemea made its own area and ISO 7 chamber available to meet the test requirements in a clean environment, while carrying out tests in an anechoic chamber.
These tests consisted of verifying the shielding and interoperability of the various electronic systems present in the satellite.
Second campaign
on the assembled satellite
At the end of March, two new tests took place in our laboratory. The first was in radiated immunity, carried out by our teams. Then Kinéis carried out self-compatibility tests on a complete satellite.
Radiated immunity
tests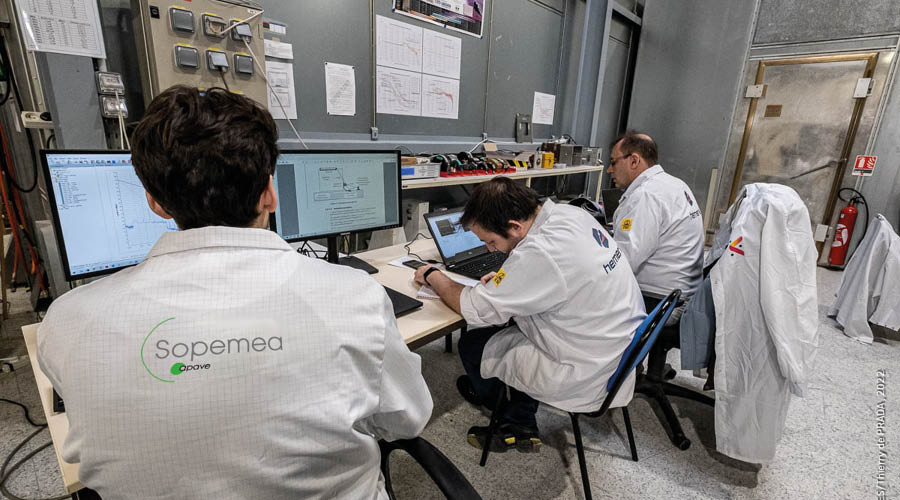 This test was carried out by the Sopemea Toulouse team with the support of experts from Kinéis and Hemeria in order to evaluate the behaviour of the equipment to electromagnetic fields reproducing the launcher environment.
This test is quite complex as the electromagnetic field level had to be perfectly controlled.
Self-compatibility
tests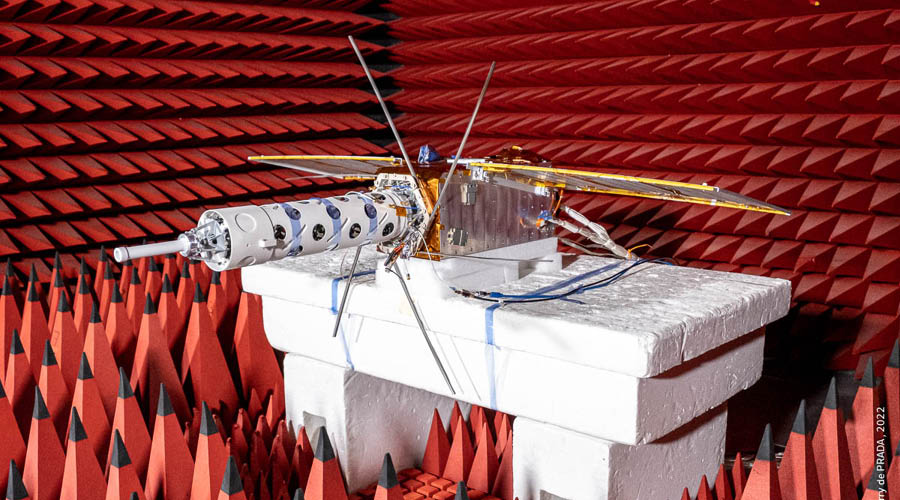 For this test, Sopemea provided a chamber in full-anechoic configuration.
During these tests, the correct operation of the satellite and its various functions were validated.

These tests also made it possible to measure the electromagnetic operating margins in the useful frequency bands.
Copyright photos : Sopemea, CNES/Thierry de PRADA, 2022