Testing facilities
(100% compliant on arc and in duct)
The only 200 kA current generator available in France in the private sector, the LG200k is now able to generate all waveforms and link them together. From now on, all the external equipment of an aircraft or of any military system can therefore be qualified for lightning in the Sopemea laboratory in Toulouse. Thanks to the LG200k, it is also possible to assess the direct effects of lightning on any structural element: metal or composite panels, windows, etc.
Designers of equipment subject to lightning risk can carry out their tests in the Sopemea Toulouse laboratory:
Direct effects lightning generator with current up to 200 kA
Test area: 3 m x 2.5 m x 2.5 m / extendable on request
A, Ah, B, C and D waveforms, applied alone or in combination
Installation & instrumentation specific to each test
Standards
DEFENSE: MIL-STD-464 / MIL-STD-1757 / AECTP-250
AERONAUTICS: EUROCAE ED-84 / ED-105 / ED-14 / SAE ARP 5412 / RTCA/DO-160
Manufacturer specifications
Applications
Antennas
Cameras
Propeller elements
External lights
Missiles
Radomes
Probes (Pitot, AOA, Icing, ...)
Composite structures
Landing gear
Portholes
References
AIRBUS
ATR
DAHER
ESTERLINE
LATECOERE
MBDA
NEXTER
SABENATECHNICS
SAFRAN
THALES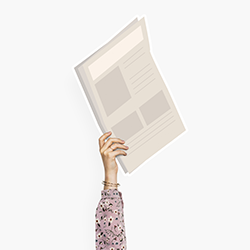 Download our press realease
Apave supports companies and local authorities in controlling their technical, human and environmental risks. An independent company with a turnover of €881M in 2019, Apave has 11,100 employees (including 8,000 engineers and technicians), 130 agencies, 170 training sites in France and abroad, and 34 laboratories and test centers. Apave is present internationally through 50 locations. More than 200,000 companies and local authorities in France already place their trust in Apave. www.apave.com
Press contact
Apave: Bénédicte Williatte
06 07 36 10 23 - communication.presse@apave.com


Sopemea: Alexandra Garih
01 45 37 64 00 - garih@sopemea.fr

About
Sopemea
Sopemea is a subsidiary of Apave. It brings together a group of laboratories specializing in qualification tests for industrial players in the air and land transport, energy and defense sectors. Comprising more than 200 employees, Sopemea specializes in testing in mechanical, vibratory, climatic, electromagnetic compatibility (EMC) and electrical environments, as well as test engineering and training for its customers' equipment qualification projects. In 2017, Sopemea expanded with the acquisition of the PARC laboratory in the United Kingdom, followed in 2019 by AEMC, AEMC Lab and the EMC testing and engineering activities of GERAC with its facilities in Trappes and Toulouse, as well as the Apave division specializing in electrical product compliance.